Ted :
Robert Pattinson and Kristen Stewartwasted no time, um, possibly getting to business, once they landed in L.A. yesterday. Think they're finally answering our pleas to show us all a li'l more kissy stuff?
After they wrapped Eclipse early Thursday morning, the duo left Vancouver only to check in to the Chateau Marmont together yesterday afternoon.
Check it out:
A source close to the couple tells us that Rob and Kristen were driven into Chateau's private valley Thursday evening.
"They went straight up to a room," says a hotel source. "No one saw them the rest of the night."
Why are we not surprised?
We're told Robsten was not seen leaving the hotel, nor were they spotted in the public lobby area last night.
If you remember, the Chateau was their hotel of choice when they shacked up together the weekend of the Teen Choice Awards.
Hopefully Rob and Kristen are managing to get some rest because they have a whirlwind next couple of weeks.
We're told the two will be hitting the road next week for New Moon promos before coming back to L.A. in a few weeks for the N.M. junket and premiere.
x17 online :
Yesterday, they left the VC set of Eclipse together, grabbing a flight that landed in LA at 3:30 pm
A pessenger on boar the plane says " rob and kristen were together in the plane, sitting next to each other. They were chatting the whole ride, but the second we pulled up to the terminal, they got into this incognito mode - they pulled their hood over their heads and the secon they walked into the aiport, they went their seperate ways.
The couple parted ways at the airport, jumping in seperate limos that took Kristen to her parents house and rob to a hotel.
However they reunited this morning
rob, kris at the studio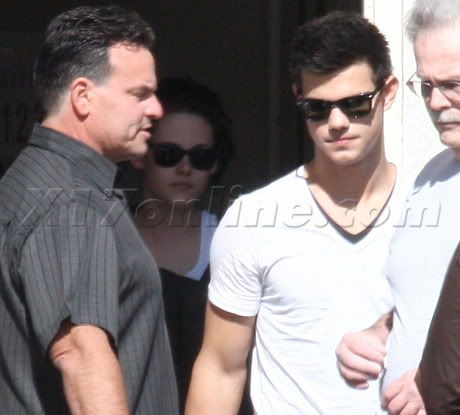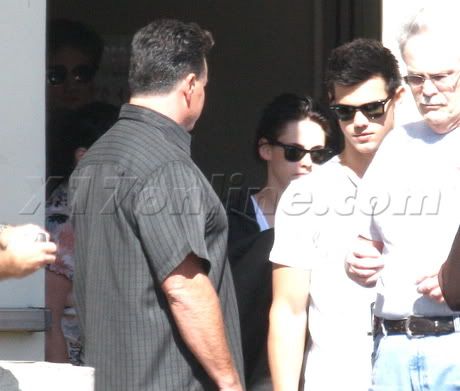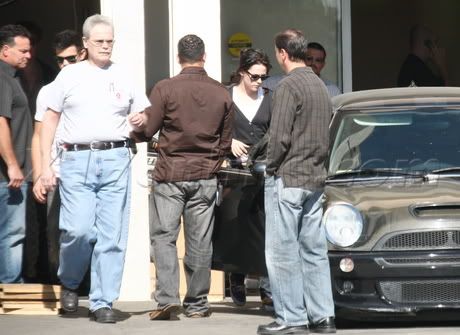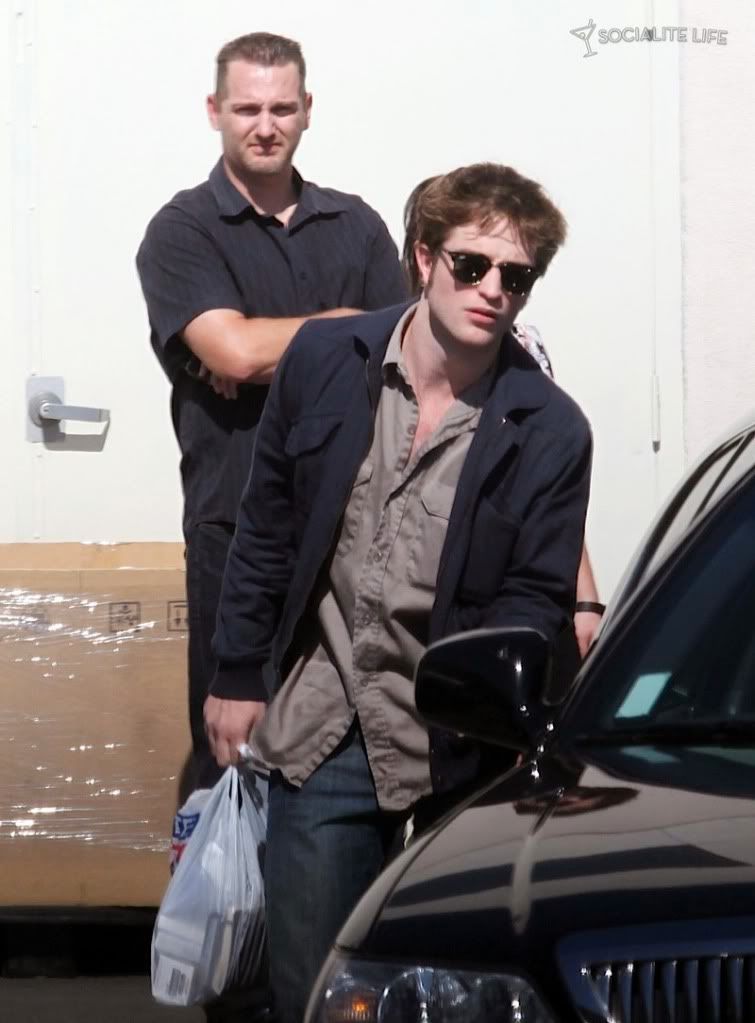 source :
http://www.twifans.com/profiles/blogs/90-photos-of-rob-kristen-and